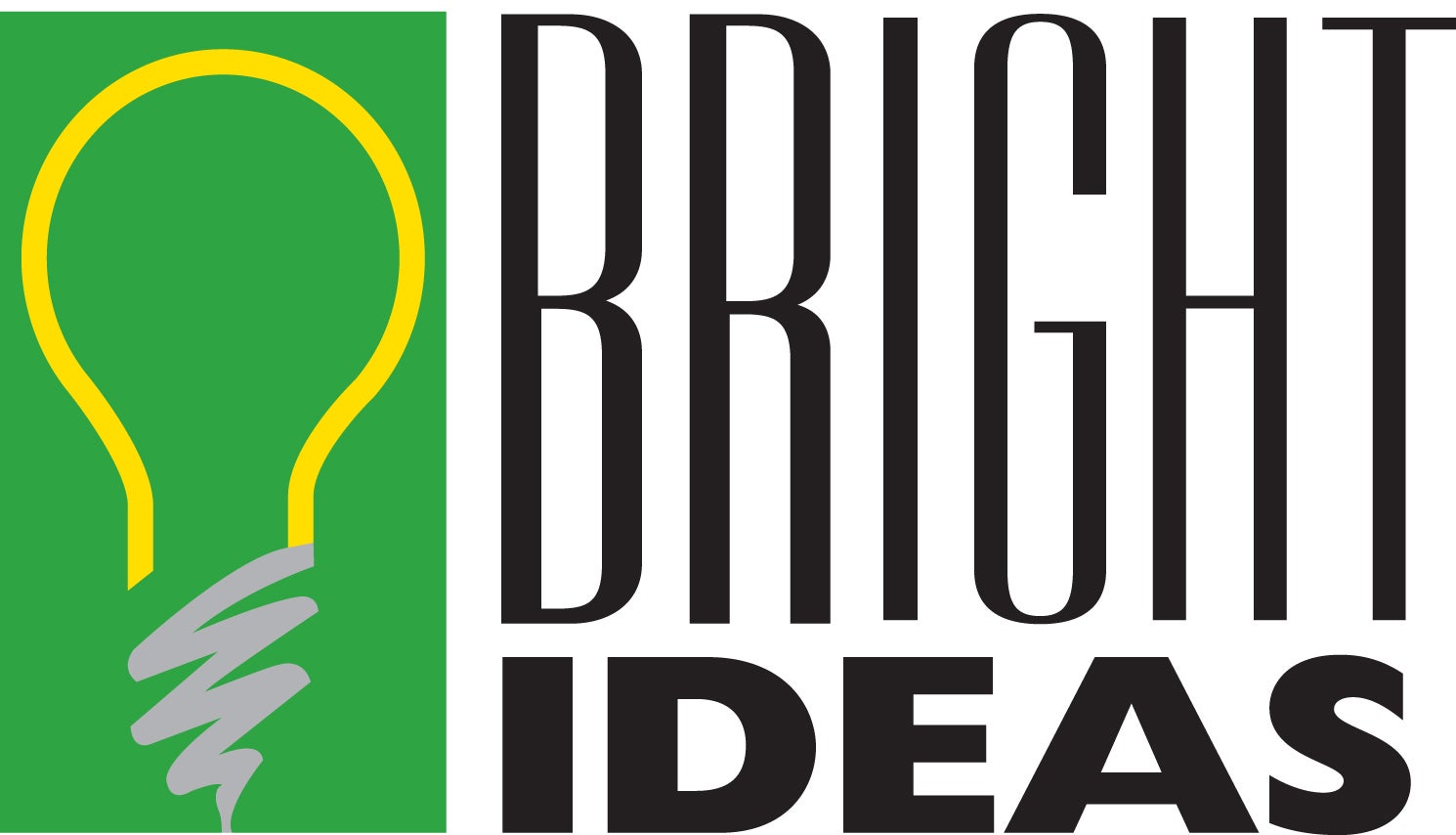 Many teachers develop innovative classroom projects but lack the funds to implement them.  The Palmetto Electric Trust and Palmetto Electric Cooperative offer Bright Ideas, a grant program that provides funding for innovative classroom-based education projects that fall outside of normal school funding. Each year, teachers from southern Beaufort, Jasper and Hampton counties school submit proposals for innovative classroom projects.  The grants are intended to fund projects outside normal school funding. Teachers in grades K–12 from schools in our three-county service area can apply. A school may submit more than one application, but a teacher is limited to one application per school year.
The Palmetto Electric Trust is supported by funds from Operation Round Up®, a program in which the Cooperative's members round their electric bill up to the nearest whole dollar. Additional funding is provided by Palmetto Electric's Million Dollar Hole-In-One Shootout and WIRE (Women Involved in Rural Electrification).  If you have any questions about the grant program or application procedures, please contact your local Palmetto Electric office or e-mail us at brightideas@palmetto.coop.
These grants are designed to help teachers provide creative and innovative learning experiences for their students. Since Palmetto Electric launched the program in 2004, area teachers in Hampton, Jasper and southern Beaufort counties have received over $603,000 in grants.
---
2021 Bright Ideas Applications
Eligibility
Teachers in K-12 in public or private schools in southern Beaufort, Hampton and Jasper counties.

Projects must benefit students in grades K-12.

Teachers may only be an applicant of one project per school year.

Bright Ideas grants previously awarded CANNOT be resubmitted.

Grants are open to all subjects and are for classroom projects only.  Class trips, clubs and professional development do not qualify.
Grant Limit:  Projects can be funded up to $1,000 or they may be partially funded.
Deadline to apply has expired:  September 10, 2021
Our 2020 winners include:
BEAUFORT COUNTY
Bluffton Middle School—$955, Heidi McAllister.
Cross Schools – $520, Heather Brougham-Cook; $1,000, Pam Donahue; $675, Amanda Kropiewnicki; $1,000, Karen Penale; $900, Ashley Sanders; $990, Dr. Nancy Ungvarsky.
Hilton Head Island High School – $1,000, Tarken K. Best; $1,000, Matthew Pheiffer; $1,000, John Wyatt.
Hilton Head Island Middle School – $330, Kelley Duffy; $920, Irma Rameizl.
Hilton Head Preparatory – $800, Louise Goodman; $675, Bethany Ramseur.
May River Montessori – $1,000, Sari Kandel.
Okatie Elementary School:  $1,000, Siobhan McCann.
St. Francis Catholic School – $745, Lesley Brewster. 
HAMPTON COUNTY
Ben Hazel Primary School – $850, Anita Turner Padgett; $1,000, Michelle H. Purdy.
Hampton Elementary School – $1,000, Susie Laffitte.
Patrick Henry Academy – $1,000, Nicole Barnes; $800, Sarah Padget; $1,000 Tricia Stanley.
Wade Hampton High School – $735, Gangadhar Padigela. 
JASPER COUNTY
Hardeeville Elementary/Jasper County Alternative Program – $975, Tawanna Chatman.
Hardeeville-Ridgeland Middle School – $600, Christina J. Randall.
Polaris Tech Charter School – $980, Kirsten Palmer.
Ridgeland Elementary School – $900, Kenneth M. Fisher.
Ridgeland-Hardeeville High School/Jasper Advanced Career and Technology Center – $995, Terry Grant-Robinson.
Royal Live Oaks Academy – $930, Bethanne Barner; $475, Brian Barry; $995, Anne Brown; $1,000, Allison Butler-Carson; $1,000, Robin Connolly; $1,000, Gregg Dixon; $1,000, Kodwo Dowell; $1,000, Elizabeth Gunderson; $980, Ced'Rica Johnson; $1,000, Angela Occasion; $1,000, Origaima Padilla; $1,000, Donald Pearson; $990, Romeo Ranera; $1,000, Angela Richardson; $1,000, Christopher Smith.
Step of Faith Christian Academy – $860, Karen Creech; $1,000, Alisha Herlong; $1,000, Savannah Womble.
Thomas Heyward Academy – $1,000, Al Boni; $300, Ben Herod; $1,000, Kandi Hewlett.